Bulk Order KitBags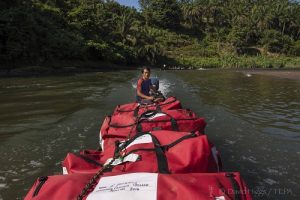 We are ideally set up to carry out bulk trade orders for your business, as we manufacture and finish your bags in-house. If you're looking to put in a wholesale trade order, please fill out the form below indicating what bags you want to purchase (including colour and any personalisation details), how many of each, and where you want them shipped to, whether it's the UK, Europe or worldwide. We'll get back to you with a quote.
We offer a discounted price on all bulk/trade orders, with the discount increasing for larger orders, so please enquire below for your own personalised quote.
About Montrose Bag Co Kitbags
Our kitbags have been tried and tested in the toughest of offshore conditions, and our high-quality, heavy duty waterproof PVC has proven itself time and again. Our bags are made with 100% waterproof PVC to protect your gear from the elements, and they have plenty of little extras to make them more than useful, including a variety of handles, lockable zips, ID pockets, separate compartments and more. We can manufacture to your specification. Rucksacks, grab bags, rope bags, pod bags and more are all available for bulk orders and are made inhouse with the same care and attention as standard orders.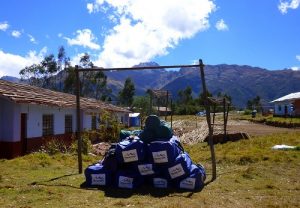 And because our team at Montrose Bag carry out everything in our dedicated factory, we can even personalise your wholesale order by adding your company logo to each bag. Just let us know what you're looking for when you get in touch.
Our Holdalls and Kitbags are ideal for;
Offshore Oil Rig Workers
Firemen Gear Bags
Football Equipment
Shooting Equipment
Sports Equipment
Emergency Services
High Access work
No frills lightweight luggage for any application
---
Delivery: Carriage costs will be based on the size of the order and delivery location. Please note that bulk order discounts only apply to the products, not the delivery charge. We will send you a quote when we receive your enquiry form below.
Minimum Order Quantity: Your order needs to include a minimum of 20 items to qualify for the bulk order discount.