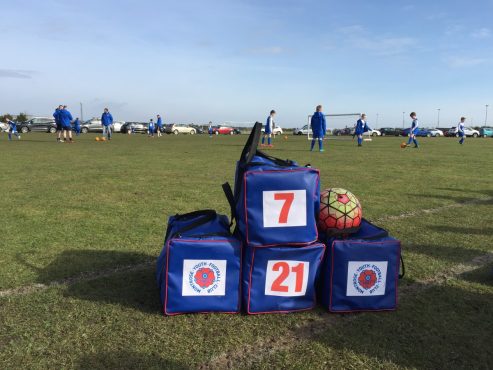 Keep your football team kitted out for seasons to come with our custom made football kitbags. Made in our hard-wearing waterproof PVC, Montrose bags are built to last.
We can even personalise your kit bags with your team emblem, colours and player numbers, and it's all done inhouse by our experienced team.
Your football kit bags will last as long as your love of the game.
Ordering is easy; just head over to our Online Shop page and pick the bag for you. We recommend the large offshore kit bag if you have a lot of gear to travel with, but the medium might suit you fine.
If you're looking for 20 bags or more, just get in touch with us directly and we may be able to offer you a discount on your bulk order.
Phone: 01674 672657
Email: sales@montrosebag.com
‪#‎Football‬ ‪#‎ScottishFootball‬ ‪#‎Fitba
Back to News