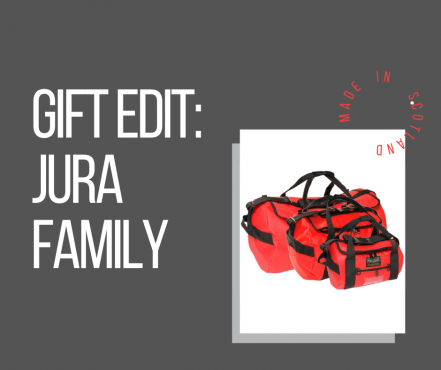 First on our Christmas Gift Guide this year is our Jura Family Collection.
Coming in a variety of colours and a great deal when bought as a collection rather than individually, the Jura Family collection offers value for money as well as a high quality, long lasting product built for the outdoors.
Earlier this year we Earlier in the year we collaborated with some Fashion Management students from the School of Creative and Cultural Business at Robert Gordon University in Aberdeen. They created some great videos of our products as part of a live brief with us and we're delighted to showcase our Jura Family film below.
Back to News