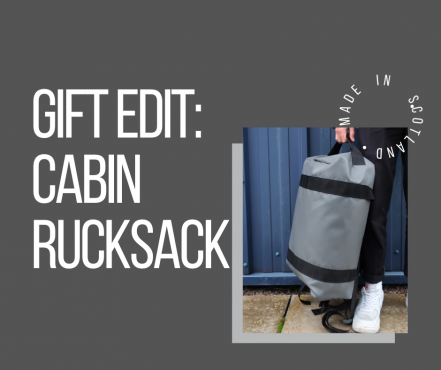 Next up on your Christmas Gift Guide is our Cabin Rucksack.
Available in 3 colours, Grey, Orange and Black, this bag has a range of straps which allows it to be carried in different ways. Take a look at our video for more of the details here: 
We launched our new 'Cabin Rucksack' back in November last year and it's been a popular addition to the Montrose Bag Company range so far!
Originally designed for travelling with hand luggage on a plane, these bags have been used for far more this year than travel – with our new video below showcasing our cabin rucksack being used as a climbing bag.
With new features like the additional rucksack straps, there is multiple ways to carry. We've also included an internal pocket, alongside considered sizing for some overhead lockers and engineered to utilise the limited space you have when on the move.
As always these bags are made in our 100% waterproof materials so it is set to perform in all weathers and wherever you are going!
Back to News