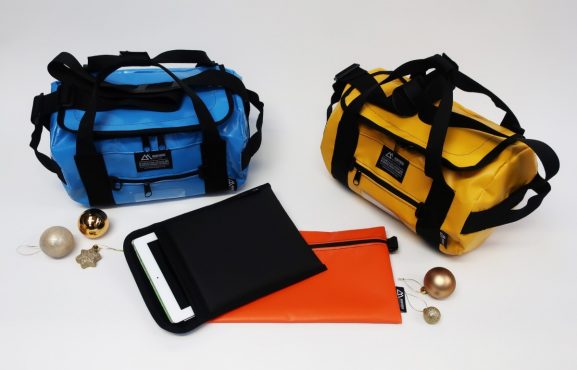 For those of you getting prepared for the festive season, we have put together a number of gift guides to help you find the perfect gift from Montrose Rope and Sail and Montrose Bag Company!
First up, we have our £25 and under selection which showcases a number of our smaller items which make great gifts and 'add ons' to accompany some of our larger products.
With most of these available in a variety of colours, you can mix and match to your Montrose Bag Company favourites.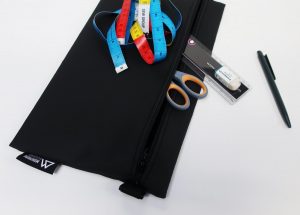 The first entry is our Tool Pouch which is priced at £9.00 and comes in 5 different colours, Red, Orange, Blue, Black and Green. Although this product is known to many as our tool pouch, as it is such a versatile size, many of our customers also use this product as a wash bag, pencil case or small organiser to keep smaller belongings together within a larger item.
Click the link here for a closer look!
Second on the list is our Tablet Case, priced at £9.99 and also comes in a variety of colours. With protective padding and a velcro closer, this case will keep your tablet protected while travelling from A to B.
The Tablet Case is made from the same waterproof, durable materials that our larger items are made from, check our website here for more: 
Next up is our Jura Mini Bag, which can come as part of our Jura Family Range or separately for a bargain price of only £22.50. Also available in a variety of colours and personalisation, this product is perfect for going to the gym or swimming. Holding approx. 16ltr, this product is popular as a cabin bag if you are also travelling with hold luggage.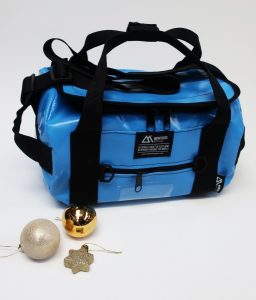 The Jura Mini, is the same design as its larger family counterparts and just differs in size. The same features like the double lockable zip, passport pocket and clear identity holder, shoulder strap and velcro closure remains as part of this smaller edition. Follow this link to be taken to The Jura Mini page on our website:
Last but not least, and just fitting into the £25 and Under Category is our popular Iona Shopper bag. Priced at £25.80, this bag is one of our most versatile products and is used by our customers in a number of ways. Popular as a travel companion, a work bag, a baby bag, and beach bag, the Iona Shopper is suitable for a variety of everyday uses.
Recently released in new Seasonal Colours, check them out on our website here:
As our products are made to order, if you are looking for your items to be personalised before Christmas, this will add extra time to the lead times, so please think about ordering soon.
Our last order date guaranteed for Christmas is the 6/12/19.
As ever, if you can't see what you are looking for, please get in touch and we will do our best to help you. You can get us on messenger across our social media platforms, through the contact form on our website, or by email: sales@montroseropeandsail.co.uk
Back to News