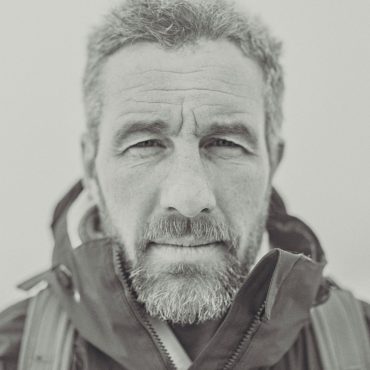 In our guest journal this week, we caught up with George from MacHardy Mountain Journeys.
George is a freelance outdoor instructor and expedition leader based in Blairgowrie, Scotland, but works all over the UK and overseas.
George uses one of our kit bags when out and about on his expeditions, we spoke with George about his expeditions and inspiration.
You can find George on Instagram here: @machardymountainjourneys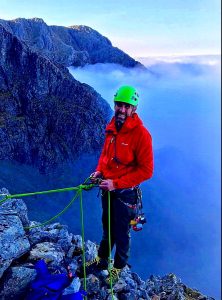 You have had a lifelong interest in the outdoors. Do you feel that you are one of the lucky few who get to combine their life's passion with their job?
Yes without a doubt, my interest for the outdoors started at a young age with a school sponsored walk around Loch Muick. Maybe even before that, as a family my Mum and Dad would get us all out on a Sunday for a "muddy walk". I think that might have something to do with it.
You have been fortunate enough to work in some inspiring locations all over the world. Which has been the most memorable?
That's a hard one, seeing the sun rise over the 8000m peaks in the Himalayas is always special. Likewise, spending time up in Greenland and seeing the northern lights is just as good. But then we've got Scotland. There is so much to see and do here, from paddling down the river Tay to hill walking in the Cairngorms or climbing on the north face of Ben Nevis and with the right kit and knowledge it's all doable.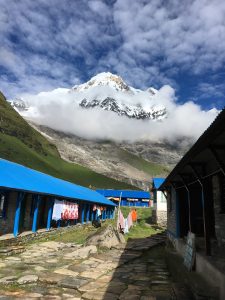 You are based in Blairgowrie in Perthshire. Do you have places local to you that you go to regularly for hill walking/climbing?
Living in Blairgowrie is great, it's only a short drive to the A9. which means most of the really good places are within a few hours. I do find myself climbing in Dunkeld a lot over the summer with my friends. For my local mountains up around Glenshee is great on a clear day as you get a 360 of the Cairngorms. But for a more adventurous day out I head over to Glen Coe, such an amazing place!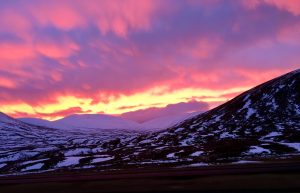 You are involved with a few charitable organisations which help deliver life changing experiences – The Not Forgotten and The Polar Academy to name but a few. It must be so rewarding to play a part in helping people achieve their goals and grow in confidence. Is this one of the best parts of your job?
For sure, it's always good to help people. The work with The Polar Academy is so rewarding seeing how the young adults grow in confidence over the year and then on the expedition to Greenland. When they get back they have to go into other schools and talk about their experience over the year.
Also the work with The Not Forgotten is just as good as this with veterans, knowing what some of them have been through and then being there to help them achieve their goals in the mountains is great.
Do you have any advice for anyone thinking about taking up hillwalking?
For sure, start out on small walks and build up your knowledge and skills before heading out into the big mountains. There are lots of courses people can go on to help with navigation and planning their days out safely. I run a "Hill skill course " for people just starting out or Mountain skills for those looking for a little more help on their journey into the mountains. Most of all, be safe!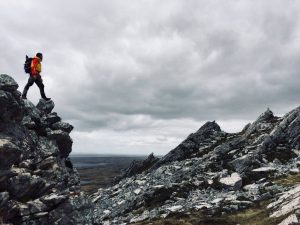 Thanks so much to George for sitting down to answer these questions for us, we hope you find some inspiration in here to head outdoors and explore what's on your doorstep – safely and responsibly of course!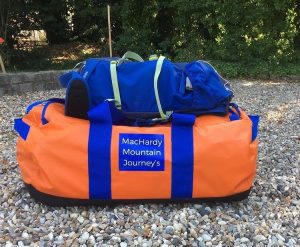 Back to News