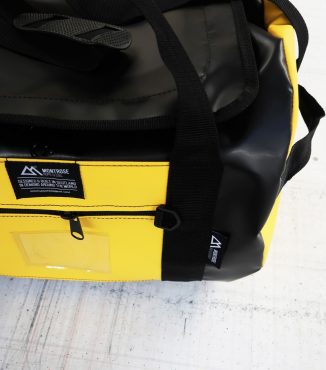 Mo Cross X Montrose Bag Company bespoke kit bag
Just before Christmas in Montrose on Sunday the 16th of December, Mo Cross, North East Scotlands inaugural Links Cross Event took place and brought an exciting and challenging new round to the Super Quaich Cyclocross Series, a cycling event which takes place in different locations in Scotland.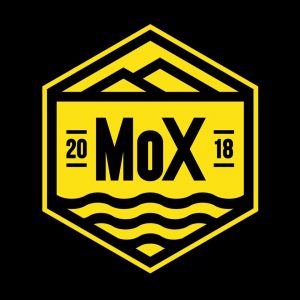 This year was the first year for the event to take place in Montrose which was very exciting for the local area and we were proud to sponsor the event alongside other local businesses.
We were also asked if we would manufacture and supply a bespoke Mo Cross bag for the well-deserved winners. The bags needed to be Yellow and Black in colour, in keeping with the distinct Yellow and Black Mo Cross logo, and we were up for the challenge!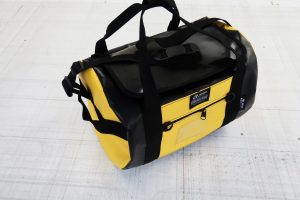 We decided to go with our 18″ sized Jura bag, as many of our customers currently use this size bag for carrying kit around in for a day trip, not too big or small, it seemed like the best size for the job! To read more about our Jura collection of products, have a look at our Bag Features: Jura Collection Blog Post where we go into more detail about the sizing of each of the Jura products.
This size bag is perfect for after a day riding on your bike when you get back to the car and you need to chuck all your muddy gear in it, zip it up and get on your way. The inside of all our products can be easily wiped clean or even hosed out – you don't need to be precious with these bags!
At Montrose Bag Company, everything is hand manufactured in house by our highly skilled team, we can easily design and create bespoke product in various ways. This can be in terms of colour, size and design of bag. As our Jura bag is one of our most popular products within both the oil and gas and outdoor markets, we kept the Jura shape however changed it up a bit by swapping in an extra colour.
All our pattern pieces are cut in house using cutting edge technology (no puns intended!) so we are able to quickly swap colours around depending on the requirements of what is being made.
This time, we went for our standard Jura shape, but interchanged Yellow and Black in. Yellow ends and front pocket and the main body and lid of the bag in black to match the black webbing and label – and it looked pretty smart!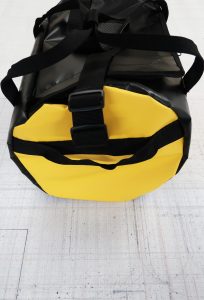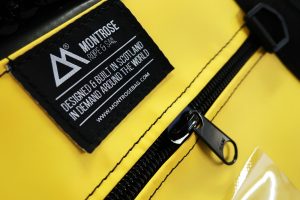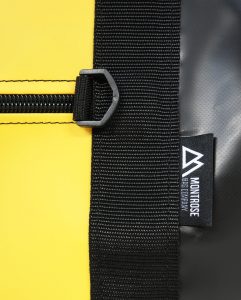 Big Congratulations to the winner of the main race, Cameron Mason who received one of these special edition bags! The event was a great success which you can see more about it on the Mo Cross Facebook Page .
If you have a bespoke product in mind for personal or business use let us know! Whether we are manufacturing 1 bag for an individual or 1000 bags for a large company, we provide the same attention to detail and valued service. Get in touch with a member of our sales team at: sales@montrosebagcompany.com or call us on 01674 672 657!
Back to News