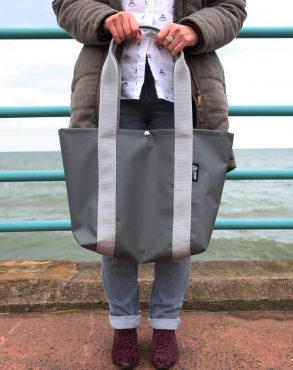 Arguably one of the most versatile products in the Montrose Bag Company range is the Iona Shopper which was first introduced to the Montrose Bag Company Brand in 2016 and since our customers have used the Iona Shopper as a sustainable, stylish reusable bag!
Since the products introduction in 2016, the Shopper has been praised by a number of our customers for its ability to be useful in a variety of different scenarios. Some of these include being a useful work tote, a gym bag, a great travel companion for taking on board a plane, a beach bag, a baby bag and also for carrying your shopping home in! (See the picture carousel at the bottom of the blog for more of our customer images!)
Elaine Fleming from Ginger PR said "Montrose Bag Company make bags that are tough enough to withstand North Sea conditions yet look slick enough for everyday use" and this is exactly what the Iona Shopper was designed for.
Using the same materials that our offshore bags are made with, the Shopper is made to withstand the elements like our other Montrose Bag Company products.  As our materials are waterproof if you get caught in a shower or there are any spillages inside or out, you can easily wipe the product clean and dry. We also use the same quality webbing so that the shopper is very strong and will allow you to transport your even your shopping, from the trolley, to car and into your home. They are also able to withstand everyday use.
Recently, with the focus on single use plastic reduction we've seen our shoppers being used increasingly in place of single use plastic carriers and supermarket reusable bags. As all of our products are built to last, the Iona Shoppers are a great sustainable way to help reduce the use of single use plastic bags, invest in a real bag for life and also still look good!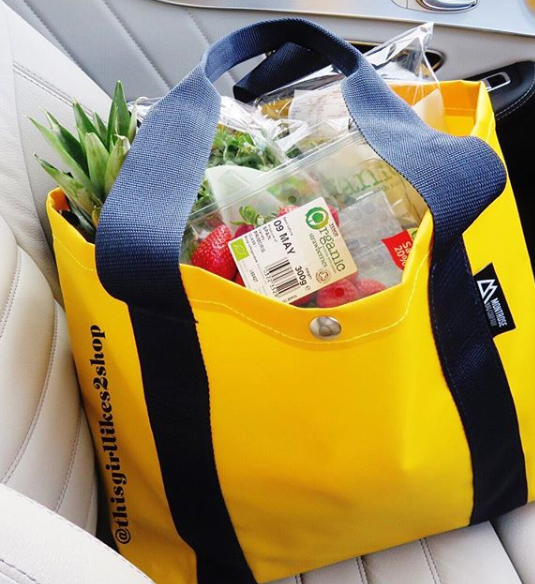 With a few improvements made to the product this year, we've introduced a zip on the internal pocket allowing your valuables to be extra secure, we've just launched 5 new colour ways on our website – find them here!
Which one is your new favourite?
Back to News