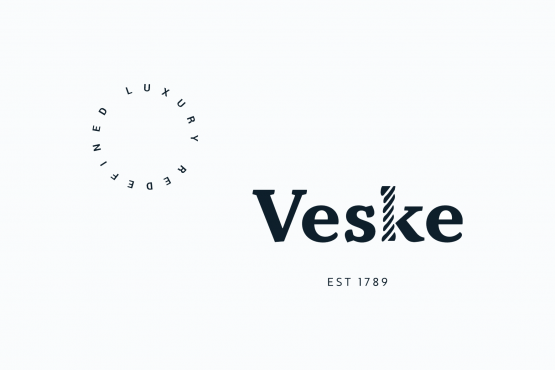 Today, we reveal the name of our new range. Veske, is our new luxury luggage and accessories brand! The prelaunch of the new brand consists of the opening of the new Veske social media platforms which will be posting content from today. We plan to slowly reveal the new range with behind the scenes content over the coming months before the launch of the new product, coming Winter 2019.
Veske sits alongside our other sub brands, Montrose Rope & Sail and Montrose Bag Company and has quality, hand manufactured products made in Scotland at the core in line with our company values.
The name Veske, is Norwegian for the word bag, however, we hope that the meaning of Veske for our brand will become recognised for quality, craftsmanship and design from the North East of Scotland. The product design takes inspiration from functionalist design as well as having a simple and minimalist aesthetic and will be aimed at the short trip travel & lifestyle market.
To give you a bit more information into the ideas behind the brand name, speaking with members of the KTP project team, they said;
"We worked with a group of final year Visual Communication students at Grays School of Art, along with our Graphic Designer, Erik Porter and the rest of the KTP project team to develop the new range branding.
We chose Samuel Donnellys work because he really captured the essence of the new range in the ideas he put forward. He made connections to the past company with the 'K' in Veske detailing a piece of rope – we liked this as a subtle nod to the company heritage. We were also looking for a short name and as Montrose sits in the middle of the North and South Esk rivers, we decided Veske was fitting."
Veske is the outcome (so far) of the Knowledge Transfer Partnership which we have been working on in collaboration with Grays School of Art, Robert Gordon University and Amy, our designer. So far through the project which started in February 2018, we have visited textile tradeshows in Paris and Frankfurt sourcing new materials and accessories for our current and new product ranges, as well as looking at suppliers locally to us. A large part of the project has been developing strategic plans as well as new product development. Now we are nearing the final stages of our product development we will be revealing more behind the scenes content for the new range, so be sure to follow our social media platforms to see all.
The product launch will be coming in Winter 2019 and in the meantime, stay tuned for the arrival of our new Veske website, as well as our newsletter which you will be able to sign up to gaining first access to the product launch.
Veske Instagram: @veskebag
Veske Facebook: https://www.facebook.com/VeskeBag
Back to News