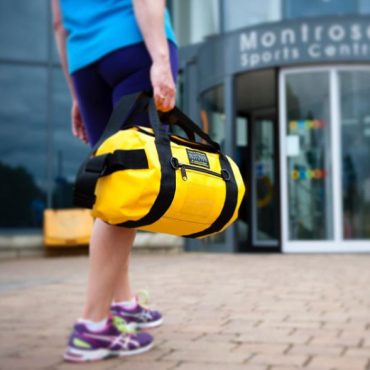 Bag Features – The Jura Collection
Interested in our Jura Collection of products and want to find out a bit more about them? Want to find out what they are most commonly used for and the features they have? You've come to the right place!
The first product to showcase in our bag features series is our collection of Jura products. The Jura collection is named after one of our Scottish Islands based off the west coast of Scotland. The collection comes in three sizes, 14", 18" and 24" and are available as a Family of all three sizes, or can be purchased individually ( 14″, 18″, 24″).
The Jura collection is one of our most popular products for both oil and gas industry professionals as well as individuals. The versatility of our products which have been tried and tested in outdoor environments for a number of years means that our authentic product can be used for a variety of different needs (Most popular seem to be travelling offshore or on holiday, carrying kit for a race, mountain biking…the list goes on!) but our trusted heritage remains at the core.
To kick start us off, let's have a look at the Jura Collection in more detail, starting from small to big!
14″ Jura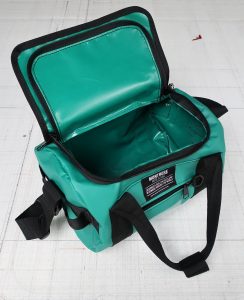 The smallest member of the Jura Collection is the 14″, also known as 'The Jura Mini', however just as it's the smallest of the family doesn't mean it's any different from its larger family members. At 14″ x 9.5″ / 36cm x 24cm in dimensions and holding up to 16ltrs, the 14" Jura still retains the same features as the 18" and the 24".
This size would be perfect for packing your gear for the gym, a towel and your costume for going swimming, or even an over-night stay for someone who packs lightly.
18″ Jura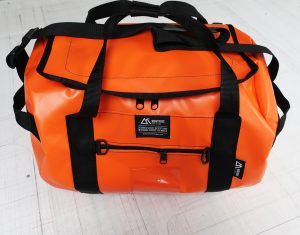 The 18″ Jura, is a popular bag used by our offshore workers but also equally popular among people travelling for a weekend away, or to carry your kit in if you are heading out for a day of adventure.
This size bag is perfect for after a day riding on your bike when you get back to the car and you need to chuck all your muddy gear in it, zip it up and get on your way. The inside of all our products can be easily wiped clean or even hosed out – you don't need to be precious with these bags!
The dimensions for this product are: 14″ x 18″ / 30cm x 46cm and holds up to 44ltrs.
As our Jura products are manufactured with our tried and tested PVC material they will withstand being pulled and pushed off luggage carousels.
24″ Jura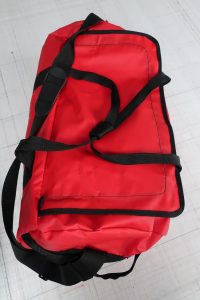 The largest of the 3, our 24″ Jura is 14" x 24" / 35cm x 60cm in dimensions and holds up to 44ltrs. This size is also popular within the oil and gas industry as it meets North Sea helicopter requirements when it comes to offshore luggage sizes. As the largest of the 3 Jura products, this bag is most suited for a longer trip or for carrying larger amounts of equipment/gear.
As with all our sizes in the Jura collection, the products feature an adjustable shoulder strap and a grab handles on either end. A covered double, lockable zip to keep your belongings on the inside protected. On the front there is a handy passport pocket and a clear ID card holder so your bag can be easily identified.
The Jura collection also comes in a wide variety of colours. Our PVC material is the same tried and tested materials which we have used for over 40 years from our selected suppliers. Our materials are also 100% waterproof which means your belongings will be protected from the weather.
To see the product in more detail and for our range of colours, see below.
If you have anymore questions about our Jura Collection, or want a unique colour combination you don't see on our website, please don't hesitate to get in touch with us at: sales@montrosebag.com where we will be happy to assist you with your enquiry!
Back to News