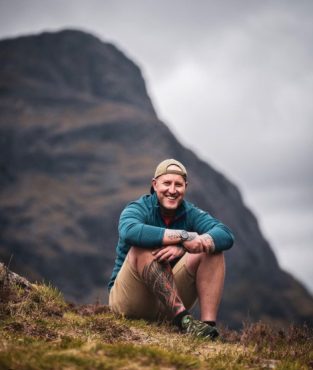 We recently caught up with Lee Sutherland, an adventure and outdoors lifestyle photographer based in Scotland. He trialled our Offshore Kit Bag in medium, which has been one of our longest standing and most popular products with the offshore workers travelling and working in the oil, gas and energy industries over the last 50 years. Not to be fooled by the name, this bag is suitable for any activity in the outdoors and Lee has put it to the test along with our Montrose Bag Company Tool Pouch. Lee is also a mental health advocate and a sunset and peaceful moment addict, read on to find out more about Lee's trips outdoors and capturing the perfect moment on camera.
You can find Lee on Instagram here: @everydayisamountain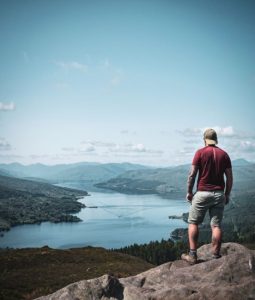 You live in the Scottish Highlands; do you have any favourite spots for taking photos?
I feel very lucky to live in the Scottish Highlands, with so many beautiful and iconic locations now easily accessible. However as far as favourite spots are concerned I have to mention the lsle of Harris. I first visited the island a few years ago during a solo camping trip. The beaches and landscape captured my heart and imagination immediately. Something about the island life, the stunning views from the Harris hills and the incredible colour of the water makes for peaceful and dramatic shots which is exactly what I aim for with my own shots.

How did you first become interested in photographing the outdoors?
Back in 2005 I went backpacking to America, Fiji and Australia. I took so many photographs and when I returned, I was without a job and not sure what I wanted to do. I joined my local college in Fife, studying photography for two years. Gradually I got busy with life and put the camera down for many years. Due to poor mental health I went to see my doctor who advised to spend more time outdoors walking etc, I took the advice seriously and restarted my Instagram page to keep a visual diary of my progress travelling and adventuring around Scotland as often as possible. This brought back my love of photography. I began using my phone and slowly made my way back to my DSLR and progressing to the level I'm at now.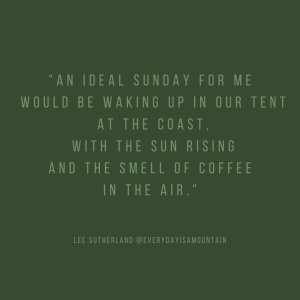 We're an advocate of a 'Sunday well spent, brings a week of content'. What would be your ideal peaceful Sunday spent outside?
An ideal Sunday for me would be waking up in our tent at the coast, with the sun rising and the smell of coffee in the air. Roadtrip home with the tunes on, the smell of campfire in the car and laughter. Finishing the day with a nice hot shower and pizza with a movie. (Describing that has got me craving summer already 😅)

If you had to pick the coast or the hills, which would you choose?
Now this is such a tricky question for me. I find peace and restoration with both these locations, but if I had to choose, I would choose the mountains. I find so many aspects of the hiking beneficial from the challenge of the upward hike, to the feeling of camaraderie when you reach the summit. The buzz of sitting in silence with the wind in your ears enjoying a cuppa with the summit views to getting back to car safe and sound and getting home for the shower and waiting for the aching muscles to kick in.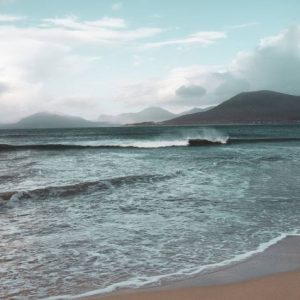 You've recently used our Offshore Kit Bag and our Montrose Bag Company Tool Pouch, how did you get on with these whilst on your travels?
First of all, I loved the bright colourful kitbag, that totally suited my personality perfectly. Being able to pack everything I need for an adventure away in one bag was so convenient, as I've seen myself having to make many trips back to the car in the past when all you really want to do is put the tent up and get the kettle on. After a long day in rain getting back to the tent knowing that my clothes were dry and warm was perfect. As for the tool pouch, knowing that my lenses and electrical cables and goods were protected from the elements in the very spacious pouch means I can concentrate on other things such as getting dinner on the camp stove.

Do you have any tips for those packing equipment as well as belongings for a trip?
I take packing very seriously. First of all, input the heavy warmer clothes to the bottom (this acts like a protection layer) then I stack trousers and shorts to one side of the bag and t-shirts to the other side. I roll up socks and under wear and push them in around the sides for more protection. All electrical goods are placed into the middle, in a way that they can't bash around or cause damage. Anything like charging cables waterproofs, pocket knives and wallet (things I may need access to quickly) go at the top of the bag.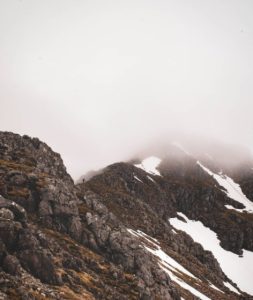 As a mental health advocate, how have you coped with the lockdowns and restrictions over the last few years? Have you found that your love for the outdoors and photography has grown?
At first I really struggled with the lockdown. Not being able to travel to the mountains and other scenic locations around Scotland that I would visit almost every weekend really demotivated me. I was born and raised in Fife and lived there till recently. I began visiting the places I used to go as a youngster around my home town of Dunfermline. As the restrictions eased, I began exploring Fife, climbing all the hills and visiting the amazing beaches that Fife has to offer and even finding spots full of wildlife such as grey and red squirrels to photography. Once I realized that you don't need to climb the highest mountain to have an adventure but a willingness to let go and an open mind to what's out there is just as beneficial.
Since I started this adventure lifestyle my love of finding new spots has definitely gotten stronger. I'm forever researching places to go and hills to climb so that I'm always ready with something to do when my days off from work come around. As for photography I believe I have found my own style in both my shots and my editing so that now even if I do happen to visit a well shot location I'm always looking out for ways to make the scene my own. I think that's the secret ingredient to a good photographer.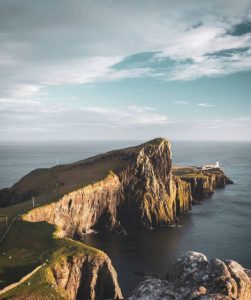 Did you manage to explore anywhere new in Scotland this summer?
Myself and my partner spent some good time camping up at Arisaig and Morar this summer which was a place I had never visited before. The white sand bays and turquoise waters are beautiful and I highly recommend if you have never been. I also spent this summer hiking the Crianlarich Munro's I systematically attack each region and this was my first time approaching this area. I managed to get all the hills in this area ticked off. Being on the summits and taking in the 360 degree mountains is awe inspiring. Beware of Ben More and Stob Binnen I couldn't walk properly for three days after these monsters.
I really enjoyed the memories filling out this brought to mind, thank you.
Thanks so much to Lee for agreeing to feature on our Guest Q+A this month. We've loved hearing about his adventures in Scotland this year and hearing a bit more about the person behind the camera on the Everyday is a Mountain Instagram.
You can find Lee on Instagram here: @everydayisamountain
And you can find our Offshore Kit Bag and Tool Pouch in our Full Product Collection; here.
Back to News