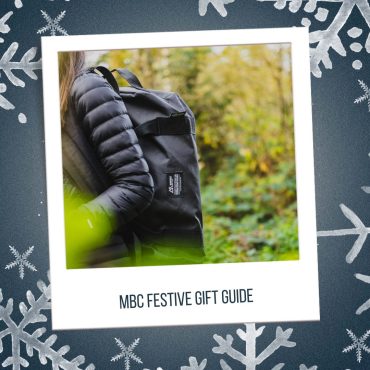 Festive Gift Guide: Stocking Fillers
Make Christmas morning extra special with our collection of stylish and sustainable stocking fillers all made at our workshop here in Montrose, Scotland. From wash bags to handy pouches these Montrose Bag Company extras are sure to put a smile on the face of your favourite adventurers.
All of the below products complement our larger kit bags perfectly so if you or the explorer you are looking to gift something too already has a Montrose Bag Company kit bag – you've come to the right place! If you're looking for a slightly larger bag, check out our other Festive Gift Guide here.

Clova Camo
Our Camo Collection has been our most recent addition into the Montrose Bag Company range this Autumn and our popular Clova Accessories have been given a revamp.
Our Clova Camo pieces are available in our Clova Wash Bag and Clova Packing Organiser products. They are made with a durable waterproof, you can mix and match these with our popular Outdoor Kit Bags or partner with other members of the Camo Collection product list.
Clova Camo Wash Bag – £17.80
Clova Camo Packing Organiser – £21.50
Clova Camo WB + PO Set – £36.70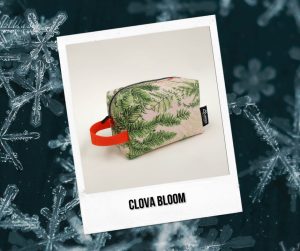 Clova Bloom

Made with durable, waterproof materials, the Clova Bloom accessories will withstand the same use as our standard materials, but just have a bit of extra pattern and style. These are great individually or use them alongside your larger Montrose Bag Company Kit Bags.
The Clova Wash Bag and Packing Organiser also fits perfectly inside our hand Cabin Rucksack. Check them out in use on one of our recent Guest Blog Posts here with A Bonnie Travelers Inside Guide + Fraser Craig Photography.

Clova Bloom Wash Bag – £17.50
Clova Bloom Packing Organiser – £21.50
Clova Bloom WB + PO Set – £36.70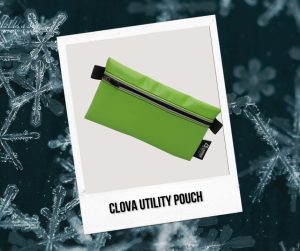 Clova Utility Pouch
The Montrose Bag Company Clova Utility Pouch joined our collection last year and has been a popular addition to the MBC range. This Autumn we added our new colourways Lime Green and Black/Khaki webbing! Perfect for use alongside our larger Montrose Bag Company kitbags and everyday bags. The Utility Pouch will help to keep smaller belongings in one place. Cables, chargers, pens and pencils, our utility pouch keeps the inside of your bag organised.
Clova Utility Pouch – £10.80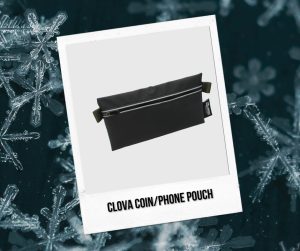 Clova Phone + Coin Pouch
Part of our CLOVA Accessory Range and named after one of the Glens near us in Montrose – Glen Clova lies on the River South Esk, Angus, Scotland. Keep your phone, cards, cash and coins close by and in one handy pouch while one the move day to day or on longer trips. Designed to fit average sized smart phones approx: 7×14.5cm.
Available in our new Lime Green and Black/Khaki colourways, alongside our popular Grey, Olive Green and Orange PVC materials.
Clova Phone + Coin Pouch – £8.80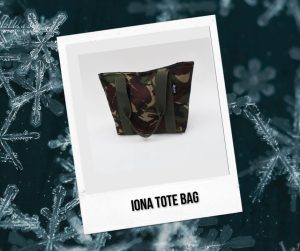 Iona Shopper Tote Bag
The Iona Shopper Bag was designed exclusively for Montrose Bag Co, of Montrose Rope & Sail back in 2016. This stylish multipurpose Tote Bag is made of tough, durable, waterproof PVC. The simple, practical, shoulder-bag design makes this an ideal bag for the everyday. With plenty space it keeps your files and documents upright, or will hold everything you need to for the gym. It's also a handy about-town shopper too. Built to last, this shopper can be used day in day out and will transition through seasons – Blog: Iona Shopper – Sustainable Style.
Find all our colourways including the brand new Iona Camo!
Iona Collection £38.40 – £41.75

Full Product Collection + Gift Vouchers

This is just a selection of our newest accessories that compliment our larger products that are great as small gifts, if you don't see anything that fits the bill you can find our full product collection here.
Also new this year is our Montrose Bag Company Gift Vouchers – if you're not sure what to gift someone why not let them choose? Available in £50, £20 and £10 – Find them here.
Back to News