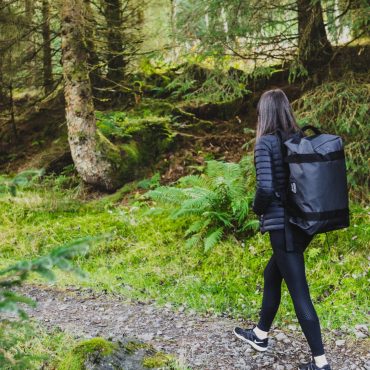 If you've got some time, grab a hot drink and take a read of our highlights of 2021.
Then, why not think about your highlights from the year? 
It's been another strange year, but some of us have managed to get back outdoors and travel again while some of us have taken the opportunity to explore more local areas. Wherever you've been this year, at Montrose Bag Company we understand that you need kit that can last in any weather. One of our most liked posts of the year was this one below – I think we can all appreciate that in Scotland if we didn't go out because the weather isn't great, we'd be inside most of the time!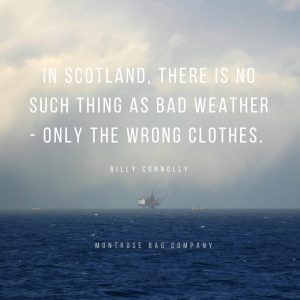 In the Spring we spoke with Sarah, an open water Swimming Coach from Beyond the Water.
You can find her here: Beyond The Water UK 
We caught up with her in our first Guest Q+A of the year, and loved hearing about her open water swimming adventures and how she has coped with the lockdowns over the last few years.
If you missed this one earlier in the year – you can find it on our Company Blog here.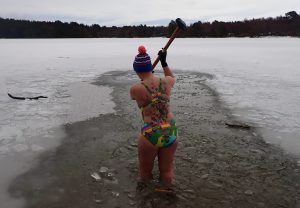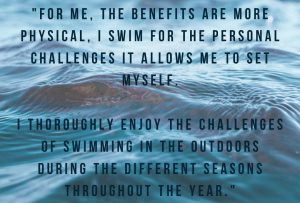 While we were quietly working behind the scenes on some new designs for launch later in the year, during the summer we launched our Summer Photography Competition! We really loved all the entries that we received of your view of Scotland in the Summer.
We took all the entries to our Manufacturing Teams and we had a vote for the winner.
Dave Barrie from Dave Does Outdoors won with his winning picture of him camping at the top of a summit – He won the full Clova Travel Set alongside a Jura 24″ Kitbag, which he chose to receive in our popular orange colour.
Later in the Year Dave also agreed to answer some questions for us which you can find on our company blog here.
When Autumn arrived it was time for us to launch our winter campaign alongside a selection of our new products. The launch of our new Lee Day Rucksack has been popular so far and we'd love to hear from you next year if you've had the chance to test it out over the festive break.
We caught up with Susanne from Adventures Around Scotland  who trialled our Lee Rucksack on a special island hopping day trip. We caught up with her to see how she got on and what you should pack for a day outdoors. Find it here.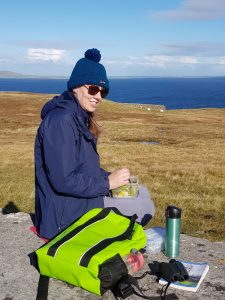 While we're on the subject of new products, our new Camo and Bloom Collections also launched this autumn. Our Camo Collection is available in our Iona, Jura and Clova styles….while our Bloom Collection is currently only available in our Clova styles – look out for more in this material coming in the Spring!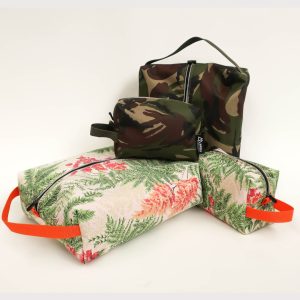 Mid Autumn, we caught up with Alexs from A Bonnie Travelers Inside Guide  who trialled our Clova Bloom set alongwith our popular Cabin Rucksack. We've since found out that our Clova Set and the Cabin Rucksack are great friends and we're seeing these being ordered together more and more. Alexs and her Photographer friend Fraser Craig, took some amazing shots of these products on a day out exploring. See them on our Company Blog here.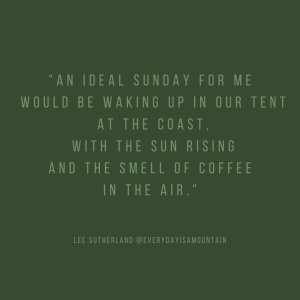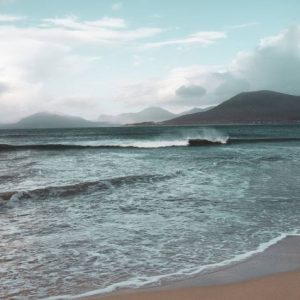 Our final highlight of the year was our guest Q+A with Lee from Everyday is a Mountain. We caught up with Lee to discuss his favourite way to spend a Sunday and how to keep going during the winter months and when we're restricted by covid restrictions for travel. Read the full Q+A on our Company Blog here.
Thanks for following along this year, we're looking forward to an even better 2022!
Back to News